JOLLOF RICE HAS NIGERIAN TRADE MARK WRITTEN ALL OVER THIS SUPERB FAVOURITE DELICACY.
Jollof rice is definitely one of the most favoured and liked delicacies in Nigeria.It is the soul and spirit of every Nigerian party! If you attend any Nigerian party and you look round and you can't find jollof rice, then be assured that the celebrant or celebrants are literally day dreaming!
My West Indian friends always ask me of 'Red Rice' and how it is cooked.They call it red rice because of the colour of the dish. Most jollof rice diets are 95% red!
Jollof rice is really the easiest diet to cook. a well cooked jollof rice can be not only mouth watering but superbly delicious! But then, there are some cooked jollof rice you can eat and vow never to eat the dish again.The reason is because it is badly cooked by bad inexperienced amateur cooks.
As I have always said, cookery is a creative, and imaginative art! Besides, it equally calls for creative skill and devotion too. I don't mean that everybody has to be a good cook. Far from it! To be sincere, there are so many bad cooks out there! I hardly eat any jollof rice when I attend some Nigerian parties. I will just look at the dish and I will know that it is badly cooked.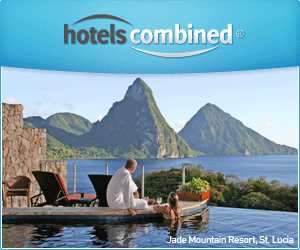 THE COLOUR OF JOLLOF RICE DOES NOT HAVE TO BE RED!
To be sincere, the colour of jollof rice need not be red always! The red colour does not make it delicious. What makes jollof rice delicious is the style, the creativity in using the available ingredients and knowing the right time and when to put them into the cooking pot.
Some bad cooks think that it is just enough to baptize the rice with red palm oil and half cooked chicken drum sticks.They don't even know that commonsense and good judgment are equally needed in good cooking!
THE COLOUR OF THE JOLLOF RICE WE COOK IN MY HOME IS NO LONGER RED!
For many years, our friends and relatives have been entertained with jollof rice with different colours other than red. "The proof of the pudding is in the eating" they say, and it is true.
Jollof rice is the easiest to cook but then, there are some grades of qualities. There are many kinds of rice from American long grain rice to Thailand and Hong kong! These are called foreign rice in Nigeria. Then, we have Nigerian local grown rice called "Abakaliki" because they are grown and harvested in that town.Many Nigerians especially the poor ones from the Eastern part of Nigeria were used to eating it than foreign ones. The reason was the fact that it is cheaper than the foreign ones! Like everything in the world, the cheapest may not be the best! If you have dental fillings don't try to eat Abakaliki rice. You may find 'gravels' among the grains of the rice.
To cook jollof rice, it is better and advisable to use American and Thailand long grain brown rice. They are better specie of rice and taste better when used in cooking jollof or even stew rice.
Jollof rice is easy to cook compared with other types of rice.An average Nigerian rich or poor enjoy eating it.Children from the age of six months can be fed with it.White rice or Basmati does not taste well when used for jollof rice. Basmati rice is better for savoury rice dish!
To cook tasty and delicious jollof rice, you need several pieces of meat preferably goat or lamb.Several pieces of chicken all thoroughly washed and put to boil. While the meat are being cooked, the rice to be cooked as jollof rice will be put to boil too on different pot. As soon as the meat are fully cooked,the juices from the meat are poured into the pot in which the rice is being cooked. The juice will form a part of the tasty finished meal.While the rice is boiling, you fry two onions nicely cut into rings. As soon as the onions are brownish,you pour it into the pot and add more water and then stir three times.Then pour the cooked meat into the pot! Add seasonings, including tomato puree for colouring, salt and pepper and stir gently. If you stir violently, the rice will look like mashed potato or pounded yam. Allow to simmer. Time taken to cook may be between 40-45 minutes.
Find more rice recipes:
Recipe for fried rice earned me my respectability!
Recipe for fried rice opened a closed door for me!

Rice and beans recipes are the most balanced meals!
Rice and beans recipes constitute healthy diets!

Brown rice recipes are super healthy diets!
Brown rice recipes provide healthy nutrition!

Egg fried rice recipe is a lovely, tasty meal!
Egg fried rice recipe is a universal superb diet!

Brown rice diet is nutritious much better than white rice!
Brown rice diet is a nutritious carbohydrate and contains more fibre than white rice!
Beef chilli rice recipes contitute an ideal healthy lunch or dinner meal!
Beef chilli rice recipes are favourite dishes for many people all over the world!
Fruit and rice recipes is an easy to make cheap vegetarian dish!
Fruit and rice recipes is a health eating inexpensiv, nutritious vegetarian diet!
Indian curry vegetable rice gives you spontaenous spicy tasty meal!
Indian curry vegetable rice is an exotic vegetable dish with superb asian curry flavour!


Jollof rice Nigerians favourite delicacy