Nigerian breakfast recipes have sustaining powers!
NIGERIAN BREAKFAST RECIPES
NIGERIAN BREAKFAST RECIPES HAVE NOT ONLY SUSTAINING POWERS BUT IMPROVE CONCENTRATION ON ANY GIVEN MORNING.
I know many Nigerians in the rural areas or villages don't bother much about what they eat in the mornings. When I lived in the village many years ago, I had always ate eba garri with soup or ate roasted yam or plantain with palm oil, pepper and salt.
This type of affairs still happen in many Nigerian villages up to this minute. I saw and witnessed Akpu being eaten early in the morning when I traveled to Nigeria a few months ago in this 21st century. There is no law stipulating what people should eat in the mornings as breakfast!
Breakfast recipe is literally, the most important meal anybody can eat in the morning so as to have enough energy to carry on whatever job or activities he may engage in the day. People in the villages are known to eat heavy foods or meals in the mornings because the meals sustain them and help them to concentrate fully on what they are doing.They are used to such heavy breakfast!
Nigerian breakfast recipes are really for those who live and work in the cities. Such people are the civil servants, workers from all walks of life. In many rich and affluent families or homes,breakfast usually consist of bread or toast eaten with boiled or fried eggs, butter or margarine, tea, coffee, chocolate as well as orange or pineapple juices.
To go real local and traditional, Akara balls or moi moi eaten with bread, or pap(Akamu or ogi) as well as with custard, porridge; tea and coffee as optional.
Another group of Nigerians enjoy eating breakfast recipes from various 'Mamaput' canteens and restaurants scatted all over the cities. And what do these people eat for their breakfast one may ask? They eat anything, any meal from boiled rice with beans, with fried ripped plantains eaten with rich mouth-watering stews cooked with all sorts of condiments including, pormo, goat meat, liver, and roasted fresh fishes etc.
Frankly speaking, Nigerian breakfast recipes are made up of European, or continental and Nigerian cultural eating habits.But most importantly, it must be noted that many Nigerians in the villages skip breakfast because they enjoy eating heavy meals during lunch and dinner times.
THERE ARE MANY REASONS WHY NIGERIANS AS WELL AS OTHER PEOPLE OF ALL NATIONALITIES SHOULD EAT BREAKFASTS BEFORE THEY LEAVE HOME IN THE MORNINGS.
Eating breakfast recipes in the mornings keeps you alert and improves your concentration levels. This is particularly true especially as regards with children. It is believed that Children who usually eat breakfasts perform very well in schools than those who don't!
Breakfast recipes keep you energised all morning. Going without, means your blood sugar levels(and therefore energy levels) will be low until you eat something!
The name 'Breakfast' is given such name because you are breaking a fast which you unknowingly entered when you went to bed to sleep.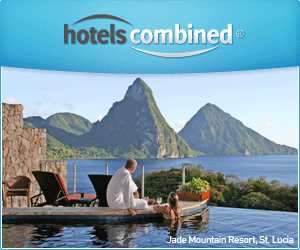 Studies show that breakfast eaters are slimmer than those who don't. Finally, to enjoy a good breakfast, you must make it simple. But most importantly,you must eat healthy breakfast such as porridge, wholemeal toast as well as fruits and a glass of cold water because these will keep your blood sugar low and steady! A healthy breakfast recipe is one in which you avoided any fried meal!
More Delicious Breakfast Recipes:
Nestled breakfast eggs recipes are ideal nutritious baked breakfast meal!
Nestled breakfast eggs recipes this article shows how to prepare this delicious and nutrtious breakfast dish!
Five breakfast ideas teaches you how you can save your time every morning!
Five breakfast ideas enables you to save time for rest in the morning and stop stressing yourself in making breakfast!
Egg white omelette recipes is an ideal healthy breakfast meal!
Egg white omelette recipes is a super nutritious breakfast meal especially when cooked with cherry tomatoes!