NIGERIAN OFE-NSALA SOUP IS DEFINITELY NOT ONLY JUICY, NUTRITIOUS, AND DELICIOUS BUT MOUTH-WATERING AND FINGER-LICKING LIKE MANY OTHER TYPES OF NIGERIAN SOUPS!
To be sincere, Ofe-nsala soup literally means "Fresh Fish Soup!" I must confess,fresh fish soup is not my favourite soup at all! My favourite soup is Egusi and I can eat it night, or day. I'm not ashamed to admit that I have eaten it nearly all my life compared with any other type of soups.
Ofe-nsala is hugely reputed to be a special, nutritious delicacy and mouth-watering soup hugely favoured, loved and eaten by the Igbo people from Anambra state and other sister states.
Ofe-nsala is heavily loved and eaten in Anambra state as much as 'Ofe-Owere' is alleged to be loved by the Igbos within and around the capital city of Imo state Owerri! That also reminds me that the Igbos from Umuahia the capital state of Abia state are equally reputed to enjoy their ethnic type of soup called 'Ofe-Achara!'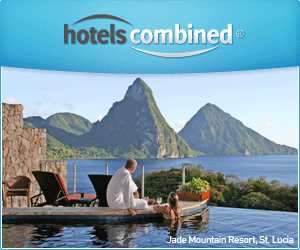 I must be frank, the people from the Rivers states starting from Opobo, Bonny, Ijaw, Ishekiri; Port Harcourt, Abonema, Bayesia, to mention a few, enjoy similar fresh fish soups but the cooking, flavouring, seasoning and spicing of the soups seem a little different from that cooked in Anambra state.
I must confess again that I did not eat Ofe-nsala through out my growing up period in Nigeria until I got married to my beloved wife from Anambra state! "Ola-la! She wanted to impress me on our first date that any man especially Nigerians can be dangerously hooked and trapped by any female who can cook well!
I wonder how many confessions I'm going to make in this article. H..m! Yes, to impress me, she spent all the time she could found to cook what I should call and regard as Super Ofe-nsala soup and pounded yam. That is Special among all special soups! In Ibo, we describe such as "Ofe akworo aka si!" Literally, meaning the Best of the Best!
Could you believe it that she dangerously failed to impress me with her super cooked Ofe-nsala soup! She went ballistic, angry, offensive, and mad! Her personal and cooking egos were ripped apart by my lack lustre attitude and lack of diplomacy towards her cooking.
Yes, I vehemently punctured her super creative cookery pride! What I did, was really dangerous and offensive to her and to our relationship because, I took the first and second gulps and decided not to eat anymore.
I blamed my stupid attitude! If I had been diplomatic enough, I would have eaten a lot and pretended that I loved the soup and the pounded yam but I was stupid indeed and that nearly ruined our relationship and marriage 'ab initio!' But do you know the reason why I did what I did? The reason is that I hate eating crayfish and fresh fishes! The combination seem too sweet for my liking! Well, "One man's meat is another's poison" they say. That incident dented our relationship for months but God was on my side and the goddesses of love were sympathetic too so she accepted my apologies and eventually we got married.
Who taught me how to cook Ofe-nsala soup you may ask? It is a small world and I know you can believe me that it was my wife who taught me how to cook delicious and finger-licking Ofe-nsala soup! The preparation and the cooking are so easy compared with that of Egusi or Edika-ekong soups. The main ingredients are large fresh fishes such as mackerels, cat fishes, herrings, talapia; tuna and halibut to mention a few. The larger, the better and they are cut into large chunks. Other ingredients include various spices and seasonings.
THE RECIPE/INGREDIENTS OF OFE-NSALA SOUP:
1.....3-5lbs of large fresh fishes
2.....3 spf of ground crayfish
3.....2 pieces of boiled yam (to mashed and added into the cooking pot to thicken the soup)
4..... Small quantity of crushed (Utasi leaves to heighten the taste)
5. .....1 spoonful of ground spice of (Uziza seeds) Adds tastes like black pepper)
6.....1 bunch of spring onions (Optional -cut into pieces)
7.....1 tsp of veg oil or palm oil
8.....1 oxo or magi cube
9.....3-4 cups of water (add more if required)
10.....2 fresh tomatoes (cut into pieces) Ofe-nsala does not have to be red in outlook and colour. In fact, too much tomatoes or tomato puree will produce a sort of acid taste that will dent the sharpness of the soup!
11.....1 spf of salt and pepper
Once all these ingredients are assembled, the cooking takes few minutes of preparations and cooking. First, wash the fishes thoroughly, remove the bones and cut them into large chunks and put them to boil for 15 minutes and then add all the respective ingredients and stir intermittently for anther 20 minutes.
Make sure that the mashed yam are finely mixed to give the soup the thickness it deserves. Where there is no yam, you can use powdered corn meal or flour as thickener as long as they are well blended or mixed.
Allow to simmer for 10 minutes and then you can get your pounded yam ready. The dish can be eating hot or cold. To be sincere, Ofe-nsala is literally a fish soup! It can equally be eaten without pounded yam or any other 'swallow-ables!' In such case, it becomes a fresh fish pepper soup and eaten on its own.